Enjoy affordable calls to Haiti
SalutHaiti keeps you connected to your loved ones back home through high quality calls and mobile recharges at the lowest rates.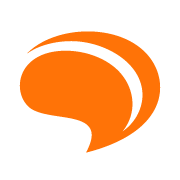 About SalutHaiti.com
SalutHaiti is an international calling service offering high quality affordable calls and top ups to Haiti, as well as 100% secure online transactions. Ever since it was established in 2008, our company has been the reliable service expats can always count on to reach Haiti, because we know that when you're far away from home, staying in touch with your family and friends is more important than ever.
What we offer
Mobile Recharge
Supporting your family and friends with a top up is essential and you can do this from thousands of miles away! You can also recharge your own mobile from the comfort of your living room in only a few seconds. Try Mobile Recharge to send credit online instantly!
Voice Credit
Call Haiti through an access number or by downloading our free calling app: KeepCalling. It is available for iOS and Android devices and it also enables you to send international texts. Making long distance calls is easy and convenient.
See what our customers have to say:
GREAT
4.4 out of 5 based on 556 reviews
January 1, 2022
Happy Customer
I've been using SalutHaiti for the past…
I've been using SalutHaiti for the past 5 years. I am still happy with it. The proces...
July 18, 2021
Robert Valerius
Very good website. I have been using them for almost 10 years now with no problems. ...
February 26, 2021
Marie Henry
When I sent minutes to someone in haiti, the person receives those minutes right away...
Need more information?
If you have any questions, you can check our Help Center. If you can't find an answer there, you can always contact our Customer Support team. And we mean ALWAYS, as they are available 24/7.